Official Chinese Website and Weibo
官方中文网站和微博
The official Chinese website of Manchester United Football Club was launched during the 2007 Manchester United Asia Tour. At the same year, Soccer Asia has been appointed as the official online media partner of Manchester United. For the last 13 years, Soccer Asia has been responsible to develop, create and manage leading social media and digital marketing programmes for Manchester United Football Club in China. Through our partnerships with Weibo, WeChat, etc, we maximum exposure for the official Chinese website and weibo across all of the key media and social platforms in China.
曼联足球俱乐部的中文官方网站于2007 年曼联亚洲巡回赛期间启动。同年,足球亚洲被委任为曼联的官方在线媒体独家合作伙伴。在过去的13 年间,足球亚洲一直致力于为曼联足球俱乐部在中国开发,创建和管理官方社交媒体和数字营销计划。通过与微博,微信等的合作,在中国占据主流媒体和社交平台最受欢迎及浏览量高的中文官方网站和微博。

Official Publications in Chinese 出版中文官方刊物
Soccer Asia has published and distributed official publications for UEFA and Premier League clubs from 2005 to 2010, including UEFA official Champions League bimonthly magazine, Manchester United, Liverpool and Arsenal official monthly magazines as well as the world's best-selling football magazine FourFourTwo. Furthermore, Soccer Asia has published special edition for 2006 FIFA World Cup and UEFA Euro 2008.
With good reputation and relationship with UEFA and Premier League football clubs, Soccer Asia was invited by the Hong Kong Special Administrative Region Government to publish the match programme of the 10th Anniversary Unification Cup Football Tournament for the celebration of Hong Kong handover to China in 2007.
足球亚洲于2005 年至2010 年间为欧洲足联UEFA 及英超足球俱乐部出版并发行官方刊物包括欧洲冠军联赛双月刊,曼联,利物浦和阿森纳官方月刊,以及全球最畅销的英国FourFourTwo 足球杂志。此外,足球亚洲还出版了2006 年世界杯和2008 年欧洲杯的特刊。
由于足球亚洲受到欧足联和英超俱乐部的高度信任,因此在2007 年香港回归祖国十周年之际,香港特别行政区政府委托足球亚洲出版《回归杯国际足球邀请赛》赛事纪念场刊。



Organize Hong Kong students to the UK and Mainland China for training, learning English and Chinese languages respectively. Soccer Asia has arranged and organized young people to England to attend football training and English learning training during summer holiday and winter break. Participating football clubs includes Milan Junior Camp run by AC Milan, Manchester United Bobby Charlton Football School, Inter Milan Football Academy in Qingdao, China.
足球亚洲为香港及国内学生组团远赴英国及青鸟接受足球包括英语及中文双语教育培训。足球亚洲在暑假及寒假期间到英格兰进行足球及英语培训,参与的足球俱乐部包括AC 米兰主理的米兰少年训练营,英超曼联教练执教的曼联名宿鲍比·查尔顿开设的足球学校。此外,足球亚洲还组织香港学生参加在中国青岛开设的国际米兰足球学校。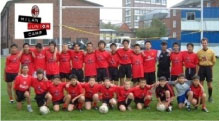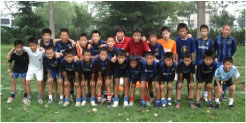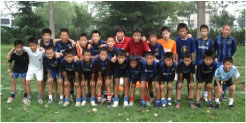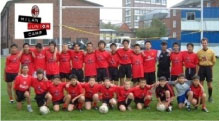 In order to cope with the "School Football" concept promoted by the Chinese Government, Soccer Asia and Arsenal Football Club have reached an agreement to set up Arsenal Soccer School in China. In 2009, Soccer Asia successfully set up an Arsenal Soccer School in Dongguan City, Guangdong Province. In the following year, in 2010, Soccer Asia expanded its cooperation with Arsenal to bring Arsenal Soccer School to Hong Kong until 2019.
为配合中国开展的"校园足球" 活动,足球亚洲与阿森纳足球俱乐部达成合作协议,在中国建立了阿森纳足球学校。2009 年,足球亚洲在广东省东莞市启动阿森纳足球学校。2010 年,足球亚洲扩大了与阿森纳的合作,将足球学校带到香港直至2019 年。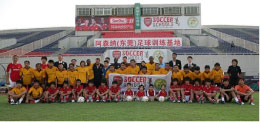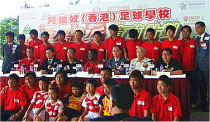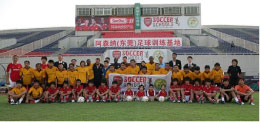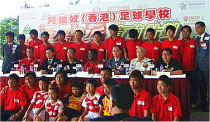 With the experience in running Arsenal SoccerSchool, Soccer Asia was invited by the Guilin Municipal Government of Guangxi Province in 2010 to plan and mastermind the "Guilin International Football Tourist Cultural Industrial Park".
Through the relationship with top European football bodies and clubs, Soccer Asia bought Spanish La Liga, English Premier League clubs Manchester United, Liverpool, Arsenal, Tottenham and other teams to visit Guilin. Finally in 2013, an eight-year deal has been signed with Liverpool Football Club and opened the first ever "Liverpool International Football Academy" outside UK.
凭借建设足球学校的经验,足球亚洲于2010 年应广西省桂林市政府邀请,策划并组织了"桂林国际足球旅游文化产业园"。足球亚洲通过与的欧洲足球相关机构关系,西甲,英超,曼联,利物浦,阿森纳,热刺和其他球队先后造访桂林。最终在2013 年与利物浦成功签署了为期八年的合同,并在产业园内开设在英国以外第一家"利物浦国际足球学院"。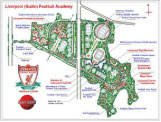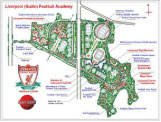 Hong Kong Reunification Cup -
International Football Friendly
香港回归杯 - 国际足球友谊赛
To celebrate the 10th anniversary of Hong Kong handover to China in 2007, Soccer Asia provided advisory service to the Hong Kong Special Administrative Region Government to arrange foreign teams to play against the China National Football Team. The Reunification Cup consists of 4 teams with World XI, Bayern Munich, Sao Paulo and China National Team.
为庆祝2007 年香港回归组国十周年,足球亚洲为香港特别行政区政府提供了咨询服务,以安排外国球队与中国国家足球队对抗。回归杯由世界明星队,德国拜仁慕尼黑,巴西圣保罗和中国国家队四支球队角逐。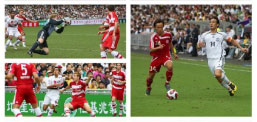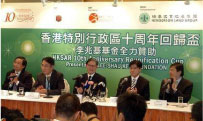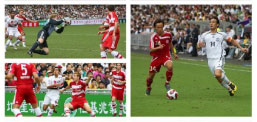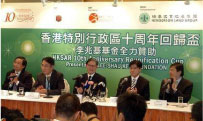 Guilin International Football Tourism Cultural Industry Park "桂林国际足球旅游文化产业园"
In 2010, the Guilin Municipal Government of Guangxi Province commissioned Soccer Asia to look for a top European football club to cooperate and launch a new Guilin football project "Guilin International Football Tourism Cultural Industrial Park". The industrial park contains multiple projects including football industry center, professional training, tourist attractions, shopping mall, hotels and resorts, etc.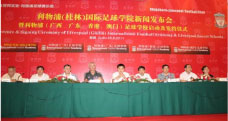 In 2011, Soccer Asia introduced Liverpool Football Club to the Guilin government to start the conversation in discussing the possibility. The legendary Liverpool star led Liverpool officials to visit Guilin for the first time to conduct inspections, exchange ideas and experience Chinese culture. The two parties finally signed the cooperation Memorandum of Understanding.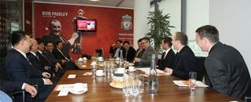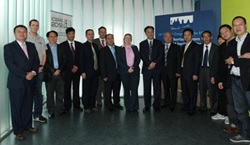 In 2012, Soccer Asia arranged for the then Mayor of Guilin and government officials to visit Liverpool. Welcomed by the mayor of Liverpool. In addition to the city-level exchanges between the two countries, this trip is mainly to implement the details and timetable of cooperation with Liverpool Football Club and the Guilin government. In addition, they will take a trip to inspect and visit the facilities and construction progress of "St. George's Park" (St. George's Park), the national team training base of the English Football Association. In addition, they visited Liverpool John Moore University, which has one of the best sports science departments in the world.
In 2013, Soccer Asia arranged for 7 Liverpool officials to attend the "Liverpool Week" and groundbreaking ceremony held in the Guilin Football Industrial Park. The accompanying officials also brought the Champions League trophy and mascot to China for the first time. Liverpool officials attending the event week attended the official activities as well as a non-governmental event including visiting schools, welfare parks, float parades, road shows and experiencing Chinese painting and calligraphy culture. With the completion of the ground-breaking ceremony, the project started immediately.

2010 年,广西省桂林市政府委托足球亚洲寻求欧洲顶级足球俱乐部的合作,并启动了新的桂林足球项目"桂林国际足球旅游文化产业园"。工业园区包含多个项目,包括足球工业中心,专业培训,旅游景点,购物中心,酒店和度假村等。
2011 年,足球亚洲将利物浦足球俱乐部介绍给了桂林市政府,开始了讨论可能性的对话。这位传奇利物浦巨星带领利物浦官员首次访问桂林,进行视察,交流思想并体验中国文化。双方最终签署了合作谅解备忘录。
2012 年,足球亚洲安排当时的桂林市长和政府官员访问利物浦。受到利物浦市长的欢迎。除了两国之间在城市一级的交流外,这次访问主要是为了实现与利物浦足球俱乐部和桂林政府合作的细节和时间表。此外,他们还将前往考察并参观英格兰足球协会国家队训练基地"圣乔治公园" (St. George's Park) 的设施和建设进度。此外,他们还参观了利物浦约翰摩尔大学,该大学拥有世界上最好的体育科学系之一。
2013 年,足球亚洲安排了7 名利物浦官员参加在桂林足球产业园举行的"利物浦周"暨奠基仪式。随行官员还首次将冠军联赛的奖杯和吉祥物带到了中国。参加活动周的利物浦官员参加了官方活动以及一项非政府活动,包括参观学校,福利公园,花车巡游,路演以及体验中国书画文化。随着奠基仪式的完成,该项目立即开始。
EMBA on Football Industry 足球产业EMBA
Soccer Asia was invited by Shanghai Jiaotong University to arrange the first EMBA course in football industry in China. Top officials and head coaches from various European football club has been invited as guest lecturers and speakers to communicate and interact with the students. Students were required to attend the course at Shanghai Jiaotong University once a month for one year before paid a trip to UK to attend seminars and lecturers organized by top English Premier football clubs.
足球亚洲获上海交通大学邀请,在上海交通大学中国首次开办足球产业EMBA 课程。足球亚洲安排欧洲足球俱乐部官员担任客座讲师,与学员沟通和互动。学员被安排每月在上海交通大学参加一个为期一年的周末课程,。最后一个为期一周的课程将飞往英国学习和参观英超足球俱乐部。


EMBA on Football Industry 足球产业EMBA
Professional Football League a year after. In February 2016, Lehman sponsored the Portuguese LigaPro (domestic second-tier league) with the goal to send 10 Chinese domestic young players and three Chinese coaches each year to the LigaPro football club for intensive training and opportunity to play in the league. In June 2016, Lehman successfully acquired the Australian Super League club Newcastle Jets Football Club and become the first overseas club 100% wholly-owned by a Chinese company.
2016 年,足球亚洲被深圳上市公司雷曼集团获邀提供足球顾问服务。直接向公司主席及副主席报告所有足球项目包括于2015 年成立了深圳人人足球俱乐部,雷曼集团赞助的葡萄牙国内二级联赛LigaPro,目标是每年派遣10 名中国国内年轻球员和3 名中国教练到LigaPro 加盟葡萄牙足球俱乐部接受强化训练并有机会参加葡萄牙国内二级联赛。2016 年6 月,雷曼集团成功收购了澳大利亚超级联赛俱乐部纽卡斯尔喷气机足球俱乐部,并成为首家由中国公司全资拥有的海外俱乐部。